The Big Question: ESG 'greenwashing'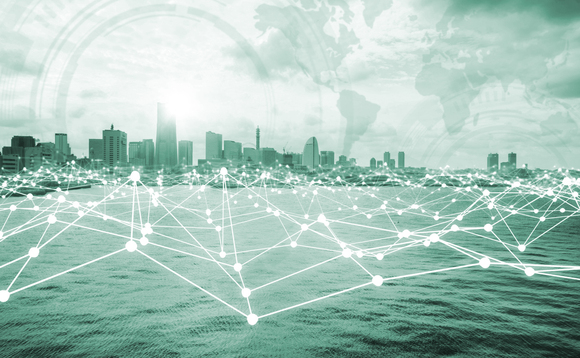 Lauren Mason asks eight professional fund buyers how they sift through the ESG noise to find compelling investment opportunities that are not falsely masquerading as ESG or SRI investments.
Julia Dreblow, 

director at SRI Services and founder of Fund EcoMarket
Look under the bonnet 
Part of the reason this is hard to answer is because it depends what you consider to be 'genuinely ESG'.  
Genuinely 'ethical', 'sustainable' or 'responsible' are easier as these point to specific strategies – respectively; personal values, sustainability and stewardship.  'ESG' is more general.
Some fund managers do significantly overstate their ESG credentials but more often avoiding greenwash is about making sure a fund does what you and the client want and expect. 
The funds that are most commonly problematic are those that focus on 'best in sector' or 'highly (ESG) rated' companies.  
Sometimes these are appropriate, other times they are way off the mark – particularly if a client wants to invest in industry leaders or environmental solutions companies.
Either way, the best route to success is to look under the bonnet by reading what the manager says the fund actually does and checking it meets your clients' aims. 
Scott Spencer, 

member of the multi-manager team at BMO GAM
Scoring system
We do not currently invest in any ESG funds to match any particular value or outcome. However, we do assign all funds that we invest with an ESG score with all our current underlying holdings, where possible – having a positive score of bronze or above. 
This is because we believe good active managers implement some form of ESG analysis in active decision-making; this is especially true when it comes to corporate governance.
The funds that have the highest score (gold) are those that can demonstrate a clear focus on ESG throughout the decision-making process, resulting in an end portfolio that not only reflects an avoidance of poor ESG companies, but also a focus on those with strong or improving ESG credentials. 
We recently conducted a survey with our managers, which revealed that the focus on ESG is increasing and many investment houses have increased resource to the area - via external systems or specialist teams.
However, we believe that investors still need to focus on the individual fund manager's process and actual fund rather than the investment house, to ensure the importance of ESG and the extra resource is captured within the process.
Juliet Schooling Latter, 

research director at Chelsea Financial Services
Ask questions
There is not really an easy way. ESG has become very fashionable and, while only a handful of fund managers talked about it even 18 months ago, almost all presentations now have at least one slide on the subject.
So you have to ask the right questions to see if ESG is a genuine consideration or a marketing ploy.
We like to find out if the ESG analysis is a standalone element or integrated within the existing process, and if they have an independent ESG team and what happens when the ESG team disagrees with the investment team.
We also ask at what stage the ESG research is undertaken: before or after creating an investable universe? And which is most important: E,S or G? 
We ask them about specific holdings and how they fit into the ESG to see if practice matches what they preach.
A great ESG fund I like is Pictet Global Environmental Opportunities. It is unique in that it identifies nine environmental challenges – including but not limited to; climate change, ocean acidification, biodiversity and freshwater use – and all companies within the portfolio must operate 'within a safe operating space' for each of these nine areas and actively contribute to solving environmental challenges.
Ben Willis, head of portfolio management at Chase de Vere
Negative screens 
ESG is very much the new buzzword within the investment industry with many a fund manager laying claim to ESG principles being embedded into their processes.
As a result, to help mitigate against greenwashing, we tend to start by applying some negative screens first which exclude traditional areas that ethical investors would look to avoid. 
This includes sectors such as tobacco, arms production and distribution, non-medical animal testing and fossil fuels.
By excluding these we can be relatively confident that we have screened out any funds that can be accused of greenwashing. 
This leaves us with a workable universe of funds, whose management teams we can then research further and subsequently question and challenge.
However, experience is key and, over time, we can identify the strong, sustainable teams that have been managing these types of funds for years and actually try to instil ESG principles in their everyday life, not just their funds.
Adrian Lowcock, head of personal investing at Willis Owen
Transparency
The issue of greenwashing can actually be solved in the same way any fund should be considered.  
The key is getting into the detail and the first place to start is with transparency. 
The fund manager should have clear and easy-to- understand information on how they invest sustainably or ethically and what companies they look for and those they avoid. 
Managers must also be willing to share full details of the fund's holdings and that any investment in the fund can be clearly explained in relation to the ESG policy.
Those groups who take ESG investing to heart have the experience and resources to support this. The area is complex and there is a lot of work to do to identify companies that meet the right criteria. 
Groups with a lot of experience in this space include Liontrust, whose sustainability team of 14 people has been around for 18 years. 
Experience alone is not enough and it needs to be combined with knowledge and training of course, so that the experience itself is relevant.
Last but not least, you need the evidence that a fund is investing ethically. Again transparency matters here, as the ESG position is likely to be reflected in the fund holdings compared to peers and can be used to check that fund managers' ESG views are reflected in a fund. 
ESG fund managers will face an ongoing challenge as companies are looked at differently from an ESG perspective as opinions change, but if they have the above in place they are able to have open conversations and should be happy to be challenged.
Anna Haugaard, analyst at Brewin Dolphin
Face-to-face meetings 
Our ESG/SRI fund manager selection is designed to find those managers who we believe will offer returns competitive with traditional managers but who will also make a significant contribution to the sustainability of the environment, society and financial system through their investment practices.
We have a series of face-to-face meetings with managers and also with the relevant ESG/responsible investment teams and analysts who support them. 
In terms of active ownership, we want to see that the firm has a structured engagement programme in place to monitor its investee companies on ESG issues. 
Regular, detailed, transparent and public reporting is a start, but we also spend time discussing with managers the company engagements they have had over the years. 
We do not expect managers to never have any controversies crop up in portfolios, but where these do occur, we expect them to have meaningful dialogue with the company and be prepared to divest if standards are not met.
One such fund is Comgest World Growth. Comgest is a private French boutique running around €30bn, yet its ESG credentials are well ahead of the industry. I
t typically served institutional clients with complex screening requirements, so we can be confident our excluded list of industries will not end up in the fund. 
The fund invests in very high-quality companies with persistent and sustainable earnings and allows those to compound over the long term. 
The fund draws best ideas from Comgest's regional teams and having met with managers from the global and regional teams we could see that ESG issues are synonymous with fundamentals. 
Gavin Haynes, investment consultant at Fairview Investing
Proven track record of ESG
There is no  clear definition of sustainable investing and pretty much every fund manager presentation we see today has at least one slide to demonstrate how important ESG is to them. 
It is therefore important to undertake detailed research and be able to identify who genuinely has ESG embedded in their investment process, and who is jumping on the bandwagon – 'greenwashing' for marketing purposes.
I am looking to invest in funds with managers who have a proven performance track record of investing with a clearly defined ESG process. 
I do believe this needs to include some red lines of stocks and sectors that the fund will not invest in as well as having a focus on exploiting the growth themes presented by the transition to a sustainable global economy.
I like the Liontrust Sustainable Future Global Growth fund, headed up by Peter Michaelis and Simon Clements, who have established a strong long-term track record (previously at Aviva and Alliance). 
The fund provides diversified global equity exposure investing in well-run businesses that are well positioned to exploit long-term sustainable growth themes, while avoiding companies that negatively impact society and the environment.
Louie French, senior research analyst and portfolio manager at Tilney
Due diligence
Understanding how ESG data is collected and used within a transparent investment process is key to avoiding the pitfalls of greenwashing and glossy corporate social responsibility reports. 
For example, many ESG passives in the market will use a best-in- class approach to ESG, which often leads to a portfolio of companies that have good disclosures rather than companies that are having a positive impact on the environment or society.
This is why our team of analysts spend much of their time meeting companies and fund managers as part of their due diligence work.
Before we invest in a fund manager, they must have a proven track record, a clear and transparent investment process that details ESG considerations/threshold restrictions, and we must have confidence that the manager understands the DNA of their portfolio companies and how they are managing ESG risks.  
An example of a fund we like is the Liontrust UK Ethical fund. Returns from the fund have been excellent and we like the team's active approach to sustainable investing.
Their key mantra of "investing for tomorrow, today" also resonates well with clients.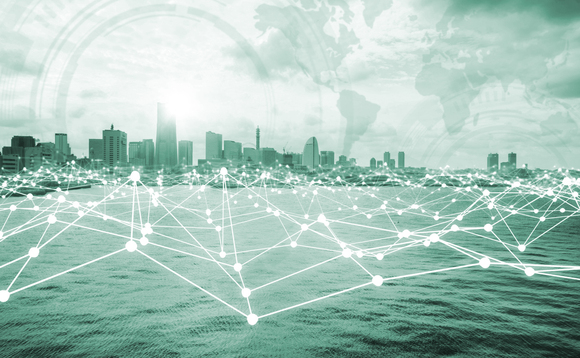 Lauren Mason asks eight professional fund buyers how they sift through the ESG noise to find compelling investment opportunities that are not falsely masquerading as ESG or SRI investments.
Lauren Mason asks eight professional fund buyers how they sift through the ESG noise to find compelling investment opportunities that are not falsely masquerading as ESG or SRI investments.
To continue reading this article...
Join Professional Adviser
Unlimited access to real-time news, industry insights and market intelligence.
Stay ahead of the curve with spotlights on emerging trends and technologies
Receive breaking news stories straight to your inbox in the daily newsletters.
Make smart business decisions with the latest developments in regulation, investing retirement and protection.
Tap into our community intellignece through our regular Pro Adviser poll.

 Be the first to hear about our events and awards programmes.
Already a Professional Adviser member?